Sarah Mac on 28th Jan 2023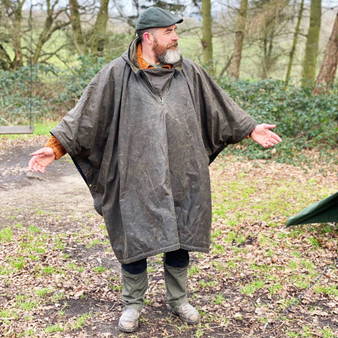 There's no getting away from the fact that the UK is prone to a drop of rain. So at some point when you're mid-outdoor adventure, you're likely going to get caught in a downpour. And that's why you need to be prepared. And what better wet weather companion than a poncho? Here's why we are so pro-poncho, and why we think every outdoor enthusiast should have one.
The poncho originated in South America. Archaeologists discovered woven burial ponchos dating back at least 2,000 years in Paracas, Peru.
Ingeniously simple, the original poncho consisted of a large sheet of fabric, with a hole in the centre for your head. As with anything, the design evolved over the years, with fasteners being added to close the sides, hoods to keep your head dry, and sleeves for added protection.
The US military made ponchos out of a latex-coated, waterproof cloth, and it soon became a popular garment for soldiers during the Civil War. Not only was the poncho used as weatherproof clothing, it was also used as a handy ground sheet to sleep on too.
Ponchos may still be associated with the Americas and their founding natives, but these days they are also considered fashion items, as well as highly useful accessories for adventurers looking for a versatile piece of kit to keep them warm and dry and suitably protected from all that the great outdoors has to throw at them.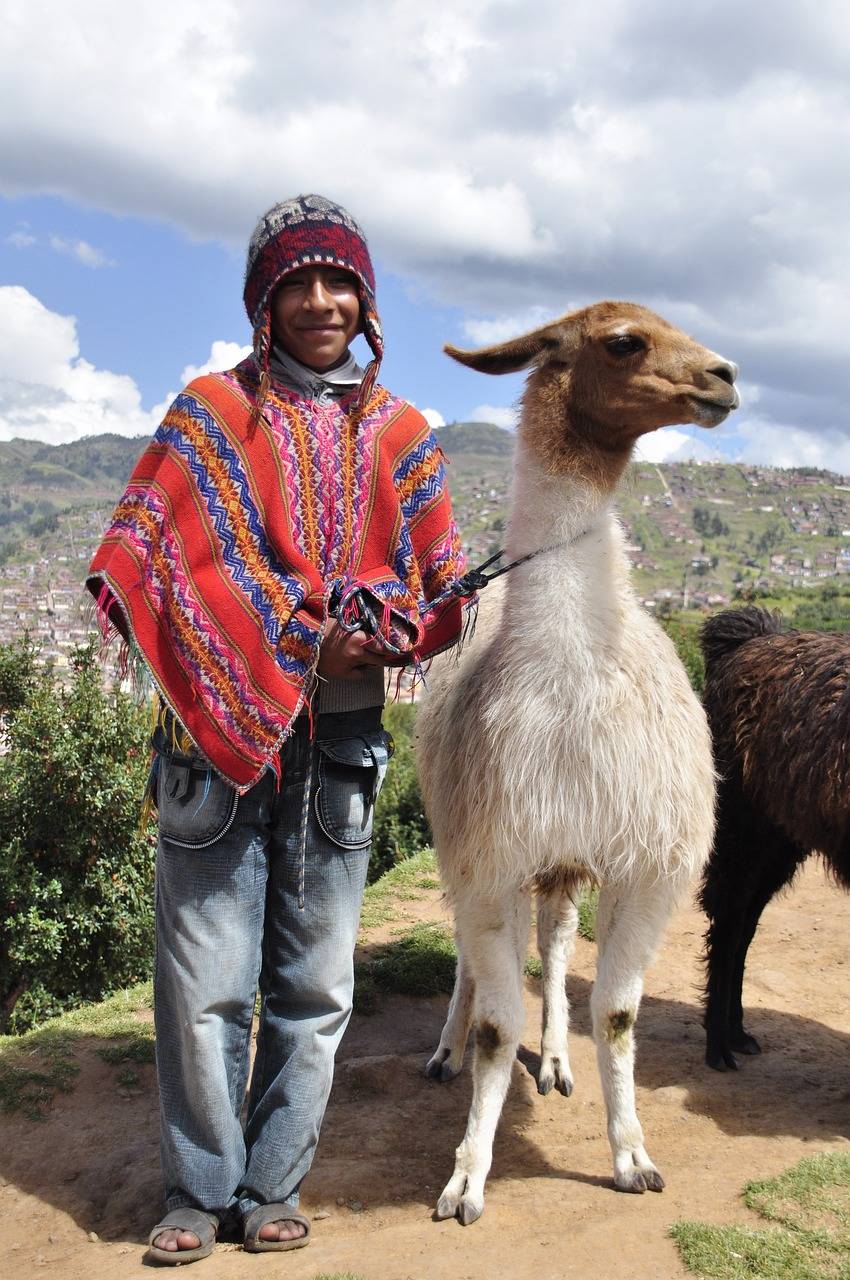 Why add a poncho to your outdoor kit?
The quick answer to the question has to be, versatility.
The great thing about a poncho, as well as being fairly lightweight and easily portable for your travels, is that it can transform into a sleep system when you need it.
Both sides of our made to order ponchos are fitted with press studs so that the poncho can be closed off when being worn. These, together with the additional press studs at the back and the front eyelet, make it possible to fit the poncho into our slip-in bedrolls for an instant place to bed down.
You can also turn the poncho into a slim bivvy by folding it lengthways, and fixing the long sides together with the press studs.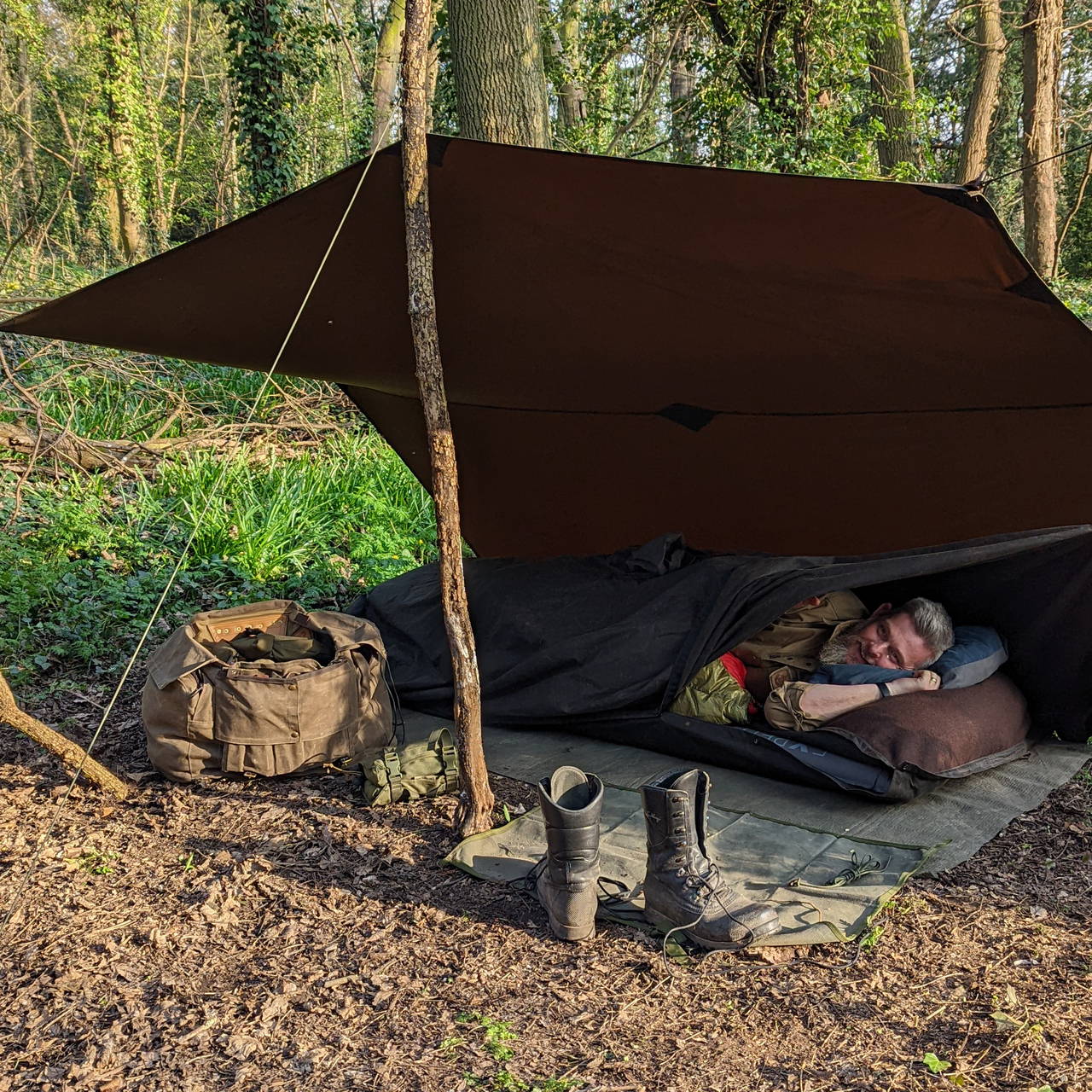 What are my poncho options?
Outhaus made to order rain ponchos are British made from 405gsm 100% cotton canvas. The canvas has an ultra-dry waxed finish, which develops a lovely patina over time.
You can go for a lined or unlined poncho, in either regular (1.5 x 2.1 metres) or long (1.5 x 2.6 metres) length. Both will protect you from the elements, but the lined one will keep you warmer. It's heavier though, by a good kilo-and-a-half to two kilos, so you'll need to decide what's best transport wise.
The lined poncho comes with a fully wool lined hood as standard to keep your head snug and warm. The unlined poncho has a hood minus the lining, but this can be added as an optional extra. Both hoods are fixed with brass press studs so there is no need for a seam around the neck, minimising the risk of water getting in. There's also a half zip on the front. This has a backing to further protect against the weather.
There's also an option to go for a poncho and slip-in bedroll combo. The bedroll features a merino wool topper, as well as a full-sized pocket so you can slip an inflatable sleeping pad or foam mat inside for added comfort, if you so desire. There's also a large wool pillow pocket. All the required press studs and tie out loops will be added where necessary, so that the two pieces fit together perfectly.
This swag style system measures around 2.1 metres by 80cm. Whilst it's good for weather and bug protection, it's important to note that it doesn't fully seal due to the press studs and also the open head end and odd opening. So if the weather is particularly grisly, it's best to add a tarp to your sleeping setup.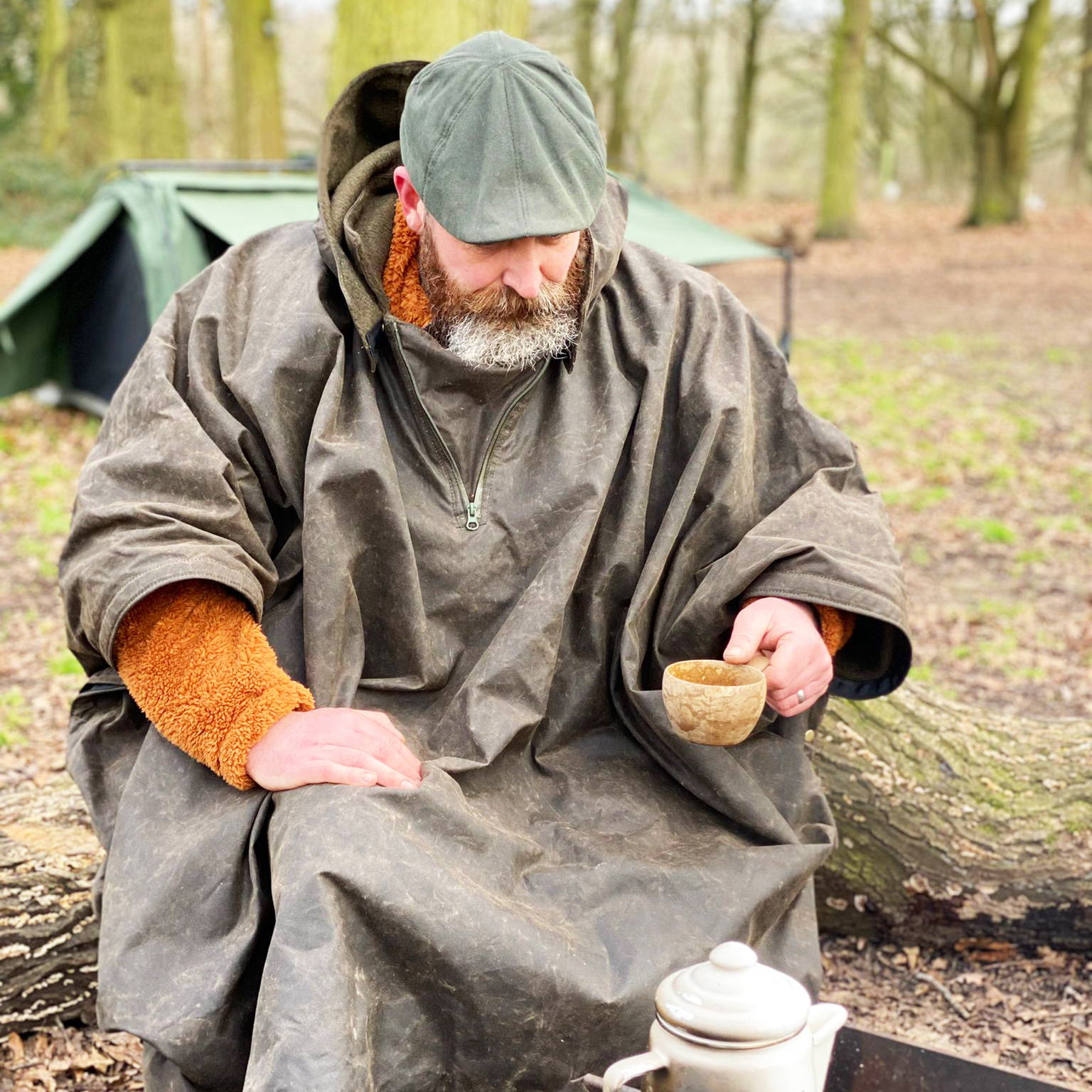 Ready for your custom made poncho?
We make our custom ponchos in our Essex workshop, with a delivery time of around four weeks. So if you're planning your next outdoor adventure, and you're keen to make sure you're protected from the inevitable elements, order your poncho pronto!