Sarah Mac on 26th Feb 2023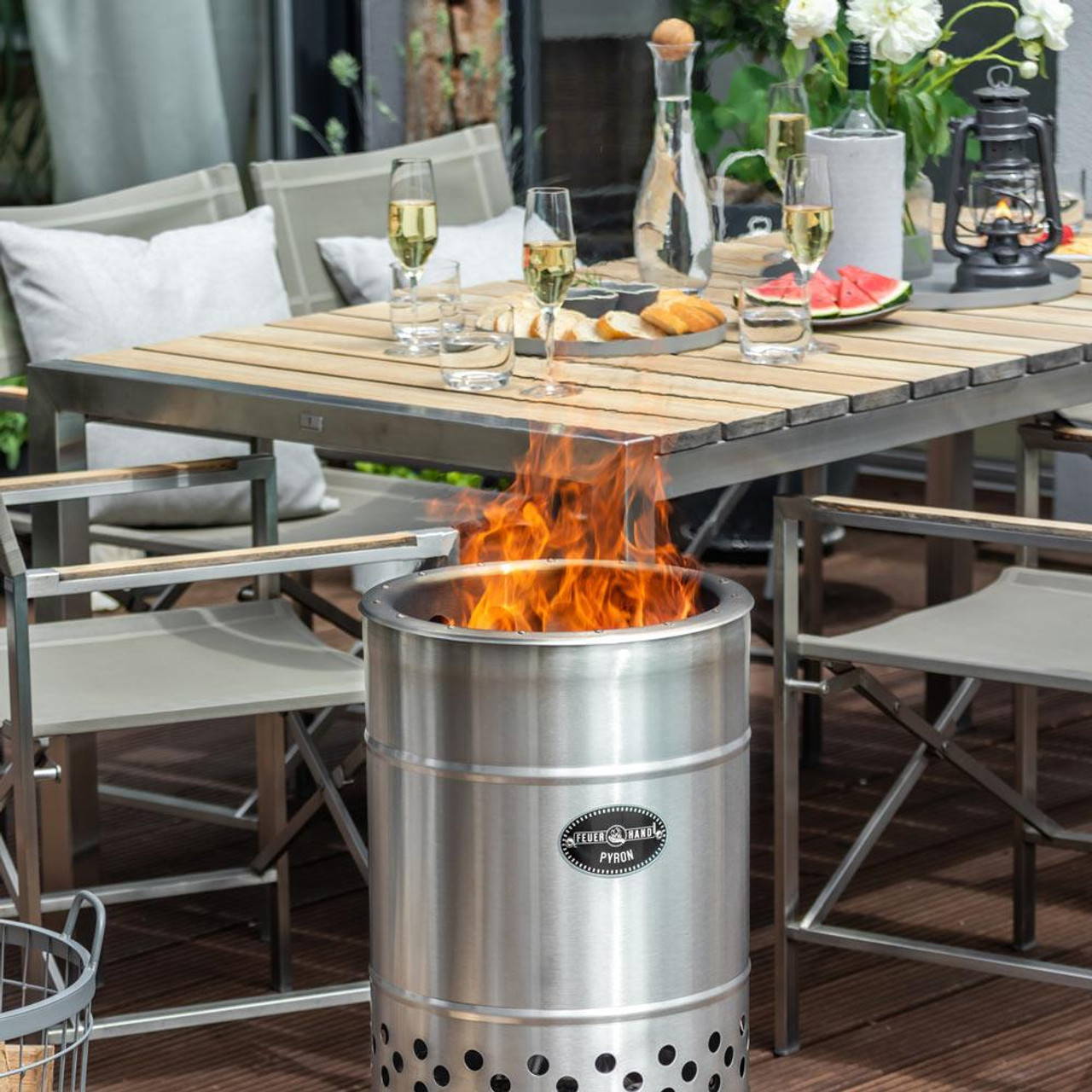 Fire barrels may have become a bit of a trendy garden feature in recent times. And they sure do make an impression and keep the old cockles warm on a chilly evening. But did you know that there's more to the fire barrel than just great looks? Indeed, you can also use it to cook on, a la plancha Spanish style.
Choose a Feuerhand Pyron fire barrel, and you're buying into an experience. Build yourself a warming fire and enjoy a virtually smoke free evening. The high support legs make this a stable customer, also protecting the ground below from the heat.
Now, the added bonus with the Pyron is that you get to add a Pyron Plate. In doing so, you create a really cool Spanish style plancha grill.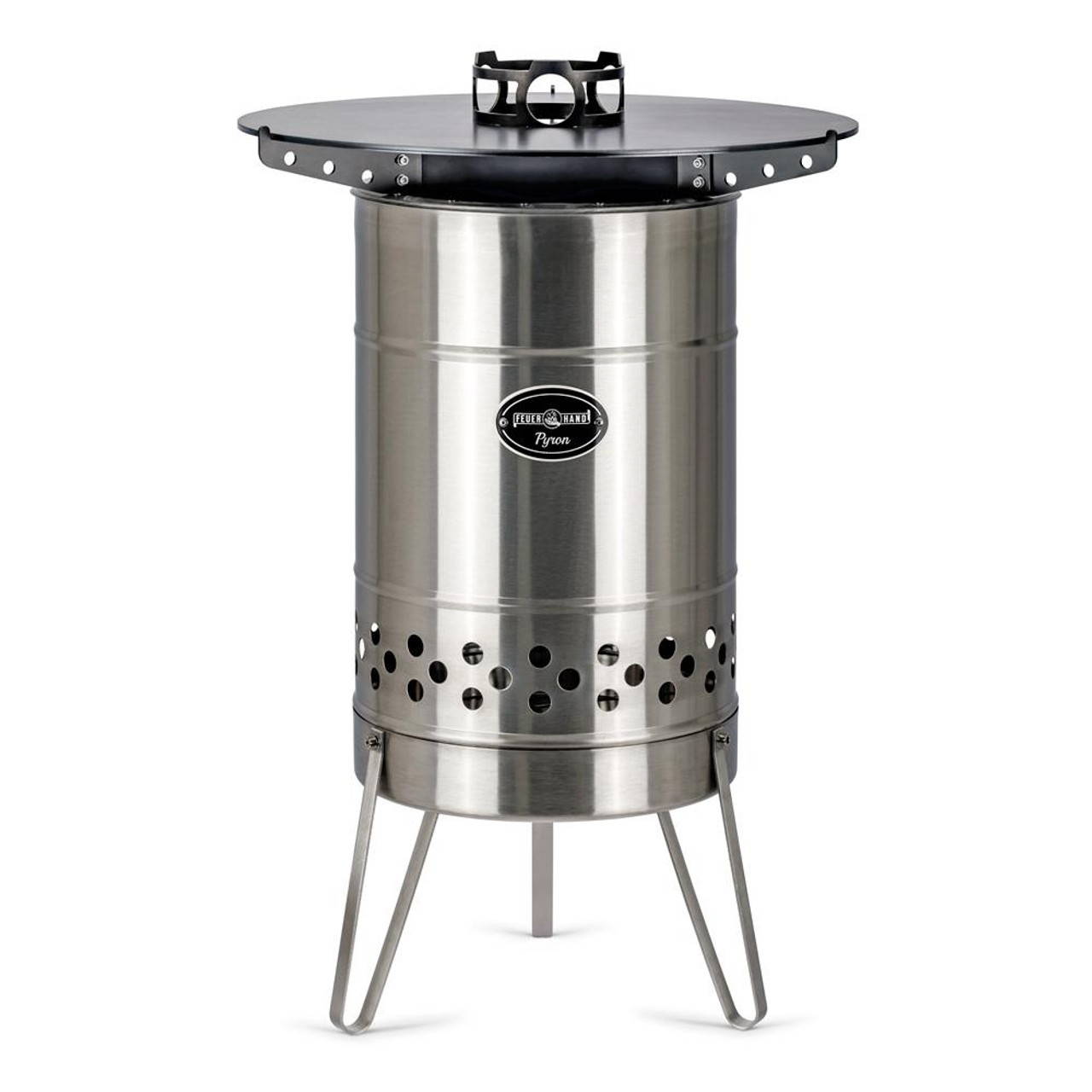 How does the Pyron fire barrel plancha plate work?
The Pyron Plate uses indirect heat from the open fire in the Feuerhand Pyron which is almost smoke free thanks to the wood boiler setup.
The German-made, durable steel griddle plate fits securely to the fire barrel and delivers optimal cooking results thanks to the different temperature zones which gradually increase as you get closer to the centre. This means you can put different things on to cook at the same time. So you can put burgers on to grill in the centre, and toast buns around the edge.
The plate develops a unique patina with each use, adding to the savoury roasting flavour and also preventing the food from sticking. So you get to grill gently without the need for too much fat. No wonder the Mediterranean diet attracts so much good press.
The Pyron Plate transforms your fire barrel in an instant to an outdoor cooking station, great for convivial evenings where sharing the cooking with friends and family becomes the entertainment itself. It's the quality time you've been craving, plus you get to fill your boots with freshly grilled food. What could be better?
Oh, and it's easy to clean too. All you need to do is sponge it down with water and dry thoroughly, then it's ready for its next use.
What can you cook on a Pyron fire barrel plancha?
It's time to get down to business. The great thing about the 'a la plancha' style is that it's so versatile. Thin beefsteaks. Burgers. Lamb chops. Pork fillets. Chicken breasts. Sausages. Salmon or tuna steaks. Whole fish. Seafood.
You can also char veggies, such as juicy peppers, asparagus and tenderstem broccoli, without compromising their crispiness.
Fattier foods that are so often a no-go on some outdoor cooking rigs are do-able on the fire barrel. So you can whack that duck breast on, safe in the knowledge that the fat won't excite the flames.
When used with the supplied cooking support, the Pyron Plate also allows you to heat a pot, kettle or pan while grilling. You can also use it to prepare warming drinks such as mulled wine, punch, tea or coffee.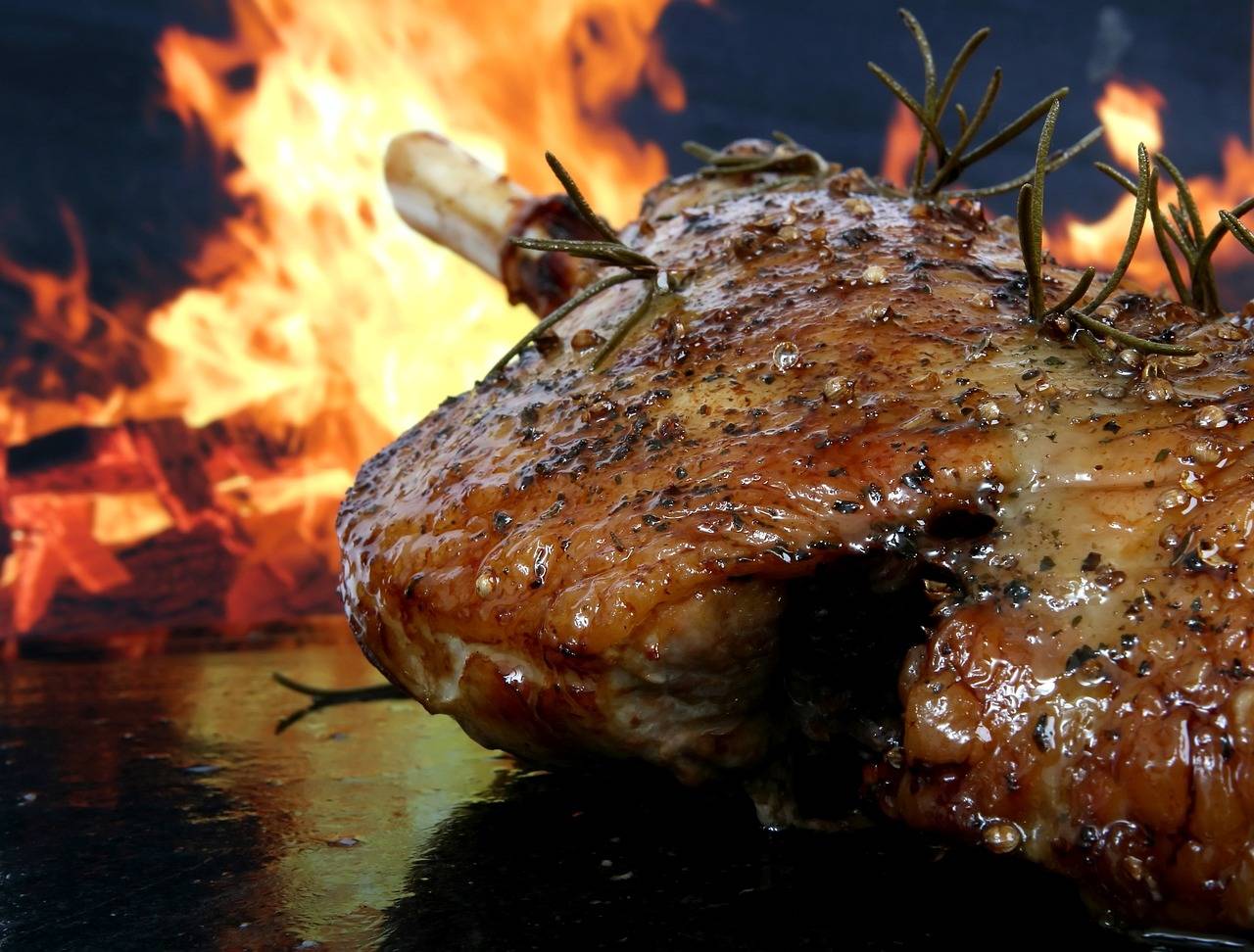 Tempted? Ah, go on…
The Pyron fire barrel with griddle plate is just what you need for an authentic Mediterranean outdoor cooking experience. There's only one thing better than freshly cooked delicious food, and that's freshly cooked delicious food, prepared outside in great company. Enjoy!