Sarah Mac on 27th Jul 2022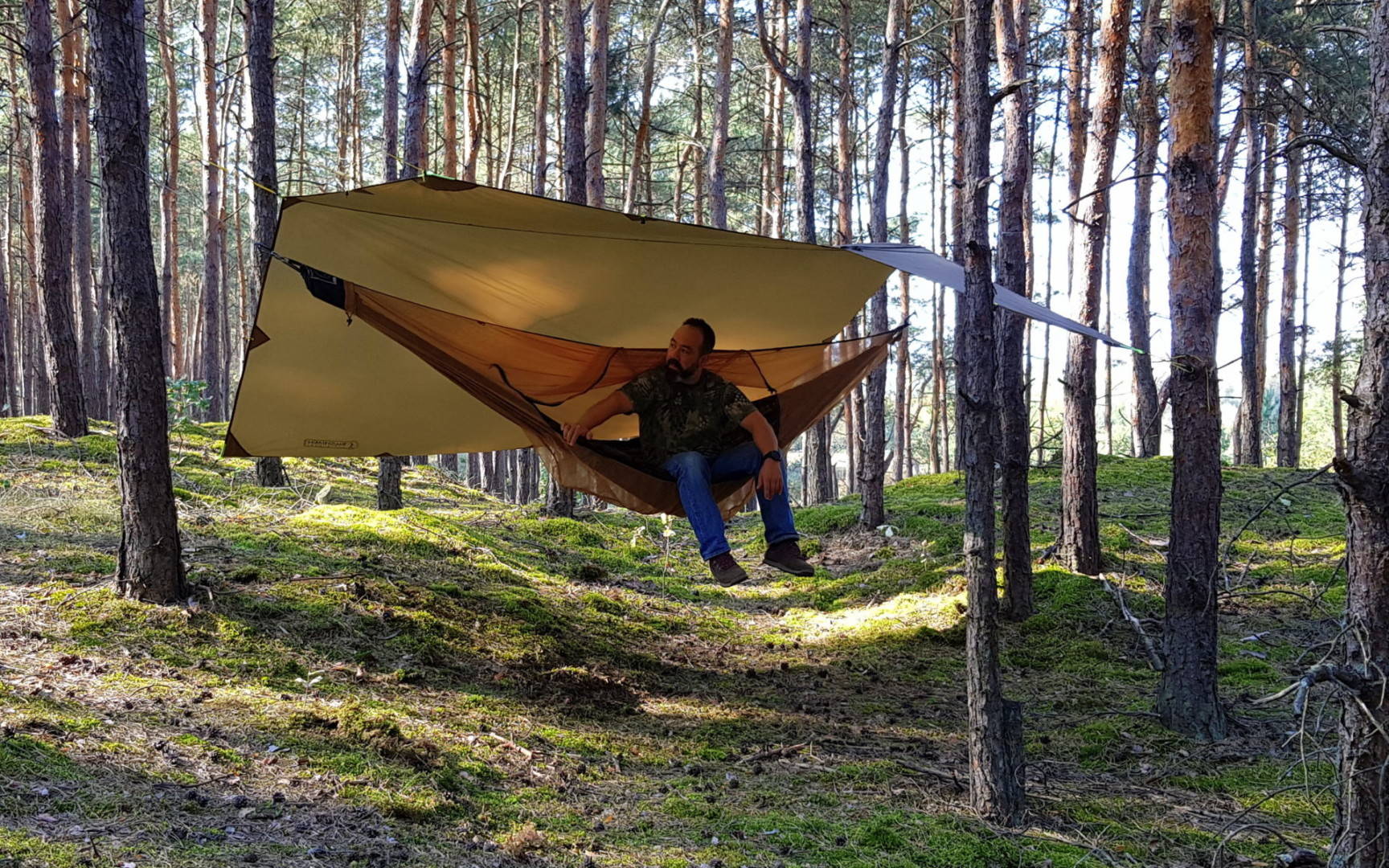 There's something wonderfully liberating about sleeping under the stars. Combine this with spending a night in a hammock, and you're in for a real treat.
Studies have shown that dropping off with your head elevated, like it is in a hammock, is the healthiest way to sleep. And because you're suspended above the ground, there are no pressure points like you get with a mattress. So it's comfort all round.
Hammocks are also said to help you sleep deeper, and fall asleep faster. And let's not forget that hammocks rock, quite literally! There's a reason why we rock babies to sleep, and it's true that a hammock can offer that same level of comfort and tranquillity as a rocking cradle.
Of course we all know that a good night's sleep can help our bodies recover, energise us, repair muscles and tissues, and boost our immune systems. All the more important when we've been out and about all day.
And the best thing about spending a night in a hammock? You get to sleep under the stars! Being in the great outdoors is good for your health generally, as we all know. So, if you camp regularly, or enjoy a good chill out in your own garden, then why not consider snoozing in a hammock?
New at Outhaus - Bushmen Hammocks
Bushmen is a really exciting Polish brand with a great eye for features and quality. We're delighted to be stocking the entire range, which includes hammocks, tarps and accessories. Here are a couple of our top picks from the hammocks collection.
The Bushbed hammock
One of our favourite hammocks in the range is the Bushbed. This is a large, comfy, lightweight hammock featuring a unique mosquito net system to protect against insects and morning sunlight.
When you're snuggled in, simply pull the cord and the mosquito net will slide out. Then just click the buckle to close the net, and you're fully protected. The net is made of a fine mesh of 1mm pore diameter, so it's ideal for protecting you against even the smallest insects like fleas, ticks and flies.
The mesh is two thirds of the mosquito net, and the rest is covered to protect against sunlight, dust and moisture, as well as providing a sense of privacy. You even get to tilt the net to create a window between the net and hammock so you can take in the view, reach for something or chat to your fellow campers.
The Bushbed also features a handy pocket for all your essentials. It packs neatly into a travel bag with a hole in the bottom, allowing you to run the hammock rope through so it's never lost. Come day time, the net can be stored in the bag.
Bushbed hammocks are made from parachute fabric, so they are airy and splash resistant. The load capacity, despite the ultra-lightweight design weighing in at just 0.65Kg, is a generous 200Kg, and the size 2.8 x 1.4 metres. So suitable for even the tallest campers.
The Jungle Hammock set
The Bushmen Jungle Hammock set comes with everything you need to safely chill above ground, including protection against biting insects, and a handy pocket to stash all your valuables.
The set is built on a classic hammock setup. It's three metres in length and unfolds in just 30 seconds. The dense mesh protects against even the smallest insects, and surrounds the hammock on all sides.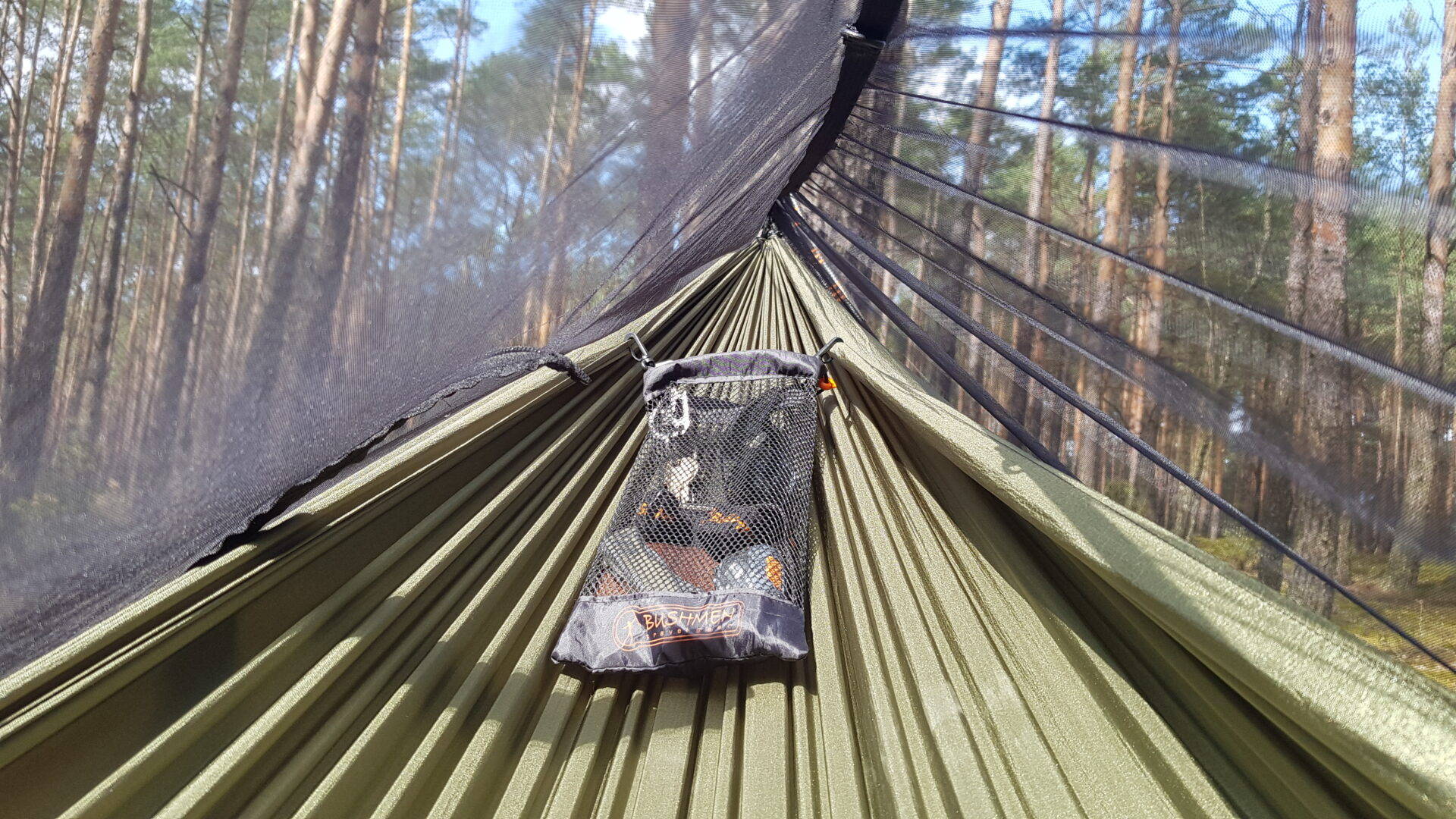 The Bushmen Ultralight Hammock
The lightest hammock on the market at just 150g, yet stretching to a generous length of three metres, the Ultralight is made of micro-ripstop nylon, making it strong breathable and pleasant to the touch for the ultimate good night's sleep.
This hammock can accommodate up to 130Kg. it comes with two cords with a tensioning system known as Whoopie slings, making hanging a breeze. There's also a mesh pocket to store your valuables, which doubles up as storage for damp hammocks, allowing them to dry out during the day.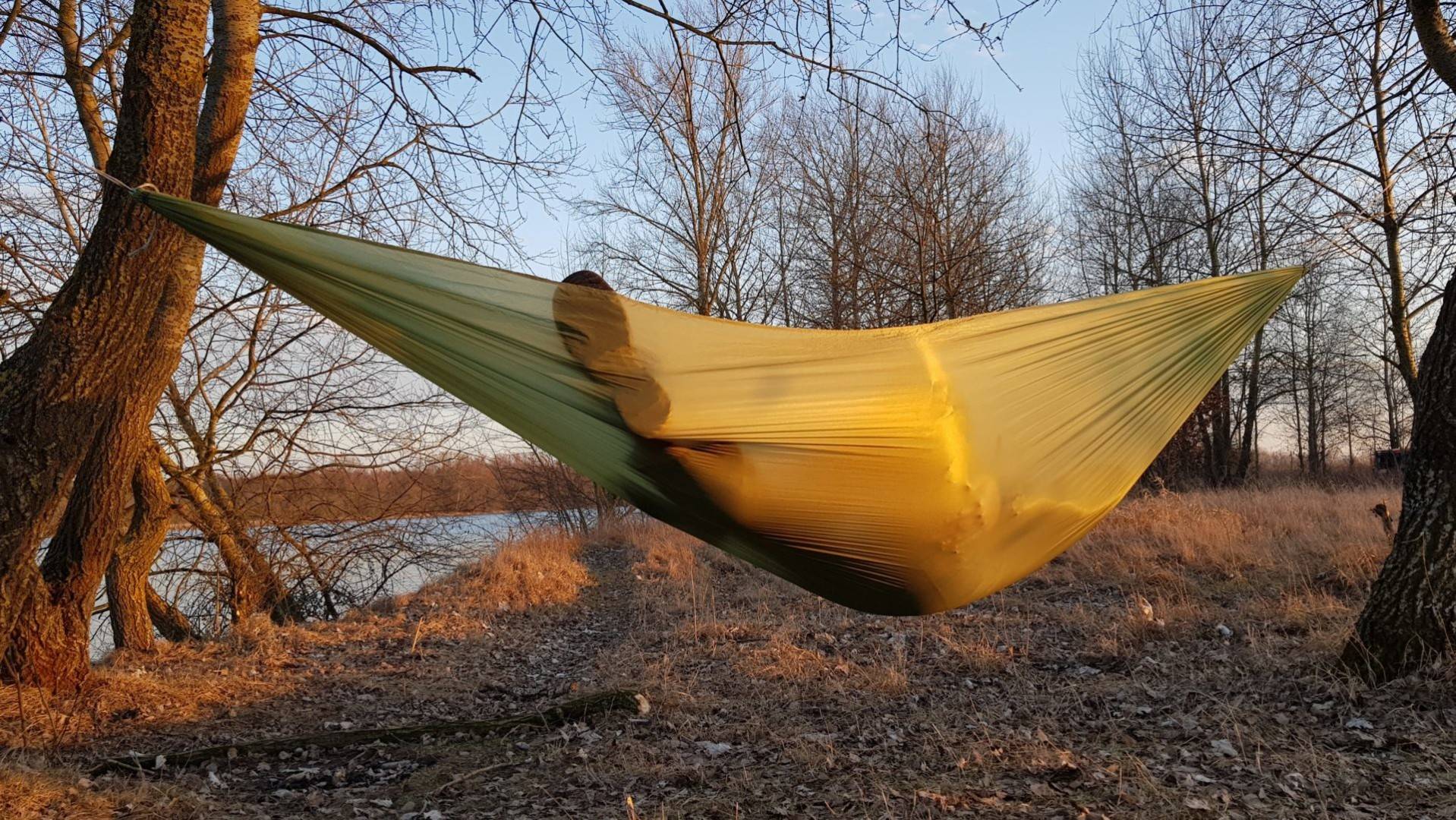 More from Bushmen
We love Bushmen hammocks, and there are so many to choose from. Other than the Bushbed, Jungle Set and Ultralight, there's also the Desert Hammock, as well as a range of accessories, including the Glow Underquilt, a down-filled quilt perfect for winter nights.
Keen to bag yourself a quality night's sleep under the stars? We can't recommend Bushmen enough. Take a look today!