Sarah Mac on 11th Nov 2020
The peace and tranquillity. The changing scenery. The bug-free nights. There's a lot to be said for winter camping. And the great news is that with a few winter camping hacks, you will be able to banish the chill and enjoy a cosy night under canvas. Read on to discover seven ways to stay warm whilst winter camping.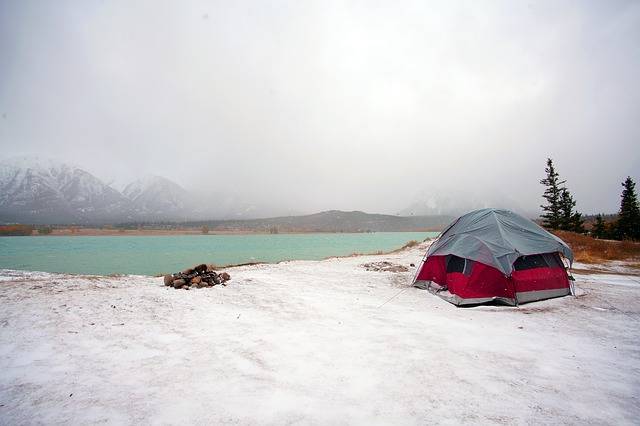 1. Layer up
The key to keeping warm on a cold winter's night is to pile on the layers. Top tip: don't wait till your teeth start chattering to being layering up. The best advice is to get those layers going when you're still warm. And be sure to make one of those layers thermal. OK it may not be the most appealing look, but when the mercury is dropping below zero, who's to worry about fashion?!
2. Pack a hot water bottle
The old ways are the good ways! Not only will a hot water bottle warm your sleeping bag, it will also act as a comforter. Just don't forget your kettle and stove.
3. Go to bed warm
If you climb into your sleeping bag when you're chilly, you'll probably stay that way. It's always best to get into bed warm, so make yourself a nice hot drink, take a brisk walk or pop your ear buds in and have a bit of a sneaky boogie to get your core temperature up before you cosy down for the night.
4. Choose the right sleeping bag
You wouldn't expect a low-tog summer duvet to keep you warm in bed during those cold winter nights. The same goes for a light 1 season sleeping bag.
Sleeping bags have ratings just like duvets that tell you how insulated they are. If you want something that's going to do the job during autumn or winter, you'll need a 3 or 4 season bag, preferably a close-fitting mummy style one. Also think about adding a sleeping bag liner. Whether you go for silk or fleece is up to you, just make sure you choose a good quality liner that doesn't rip as soon as you slip into it.
And if you fancy introducing a bit of technology into your winter's night setup, take a look at the latest sleeping bag-come-electric blankets that run off a USB power pack. Snug!
5. Insulate your tent floor
Cold has a habit of coming up through the floor: fact. If you don't have a fitted tent carpet to cover your groundsheet, get yourself some rugs to create a layer of insulation. If you want to go for something ultra-luxurious, why not try a sheepskin? There's nothing worse than stepping out onto a cold groundsheet, and nothing better than warm softness under foot. Sheepskins are also great for creating a layer of insulation between your bed and your sleeping bag.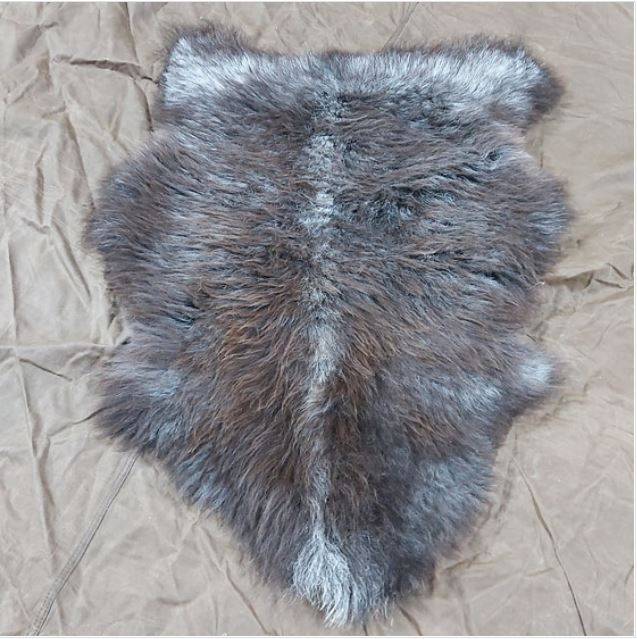 6. Choose your bed wisely
Staying off the ground is your best chance at keeping warm on a cold winter's night. But if you're thinking air bed, think again. The air in these beds is freezing! Even in the warmer months, you're in for a cold night's sleep with one of these. Your best bet is to go for a camp or fishing bed, and layer it with fleecy blankets or a sheepskin for the cosiest experience.
7. Invest in a good blanket
A good blanket, designed for purpose, can make all the difference. Top tip: make it a decent investment, and you'll get years of use out of it.
A thick, densely woven merino wool blanket for example is a great choice. These blankets are designed to improve with age, and will serve you well, year-round. Whether you sleep on it or under it, or simply snuggle into it round the campfire, you'll be grateful to yourself for making the investment. Or you could put one on your Christmas wish list… 😉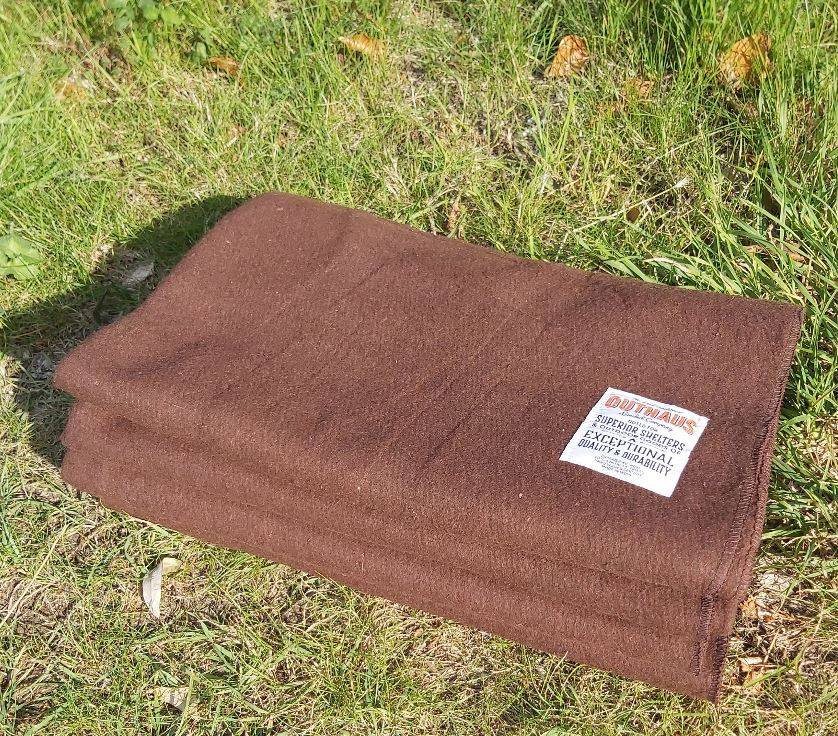 Whatever your plans for winter camping, be sure to kit yourself out with all you need for a warm and cosy night. There's nothing like being outdoors, any time of year. Enjoy your adventures!