Sarah Mac on 20th Oct 2020
Tarps may be simple pieces of kit, but they have a whole host of uses. These heavy duty pieces of fabric with reinforced tie-up points make the perfect addition to any camping kit. Ideal for use with a tent, or indeed, in place of one, the beauty of tarps is that they are totally adaptable. Tempted? Then check out these ten reasons to try tarp camping. You might even want to switch altogether!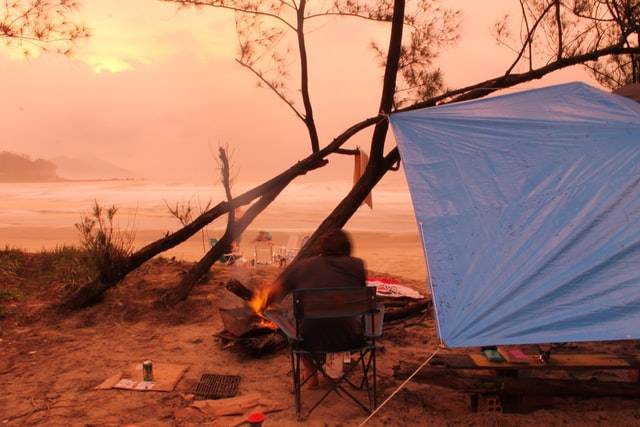 Tarps create a sense of freedom
If you tend to feel a touch claustrophobic in a regular tent, you're not alone. Loads of people feel less than comfortable and somewhat penned in when sleeping in a tent. Tarps are great because they can be pitched with their ceilings nice and high, to the point where you can stand without ducking. They provide shelter from the elements, yet give you that sense of freedom which, let's face it, is what being outdoors is all about.
Tarps let you appreciate nature
What's the point in being outdoors if you can't appreciate nature's gifts? Camping is all about escapism, so why shut yourself away in a tent? Nature comes alive at night, and a tarp shelter provides the ultimate vantage point from which to observe it. And what could be better than spending the night doing a spot of stargazing? Surely it has to be the ultimate experience!
Tarps offer easy access
You know the routine. Fumbling around with doors and zips in the dark of night when nature calls, or when you want to check out what that intriguing rustling sound might be. Not so in a tarp, where a quick side roll gets you out where you need to be. Unlike a regular tent, tarps offer easy access all round.
Tarps let the air circulate
Tired of waking up in a damp sleeping bag? Tents have a habit of trapping moisture, creating a damp, muggy climate that's not the ideal sleeping environment. Tarps let the air circulate, making for a way more comfortable night.
Tarps are lightweight
Looking to shed pack weight? Even the heaviest tarps weigh around just half as much as the lightest tents, and they are seriously compact too. So now you can pack those extra teatime treats! Plus, if you're into impromptu overnighters and like the thought of pitching up as the mood takes you, a tarp is the kind of kit you can pack as an incidental or backup, and deploy with pretty much no forward planning.
Tarps are versatile
Tents can take up quite a bit of ground space what with those guy ropes and all. The great thing about camping with a tarp is that you can adapt the setup to suit the available space. If a lean-to setup doesn't quite work, go for an A-frame. If you're overnighting in the woods, use the trees to secure your guy lines. Trekking poles can also be used to pitch a tarp pretty much anywhere, or simply forage for fallen branches. Tarps have multiple uses too other than for camping. They make fantastic hammocks, day shelters, sunshades, windbreaks and covered cooking areas. A winged tarp is ideal for use with a stove and can be set up to allow the flue to exit. They're also great for adding an extra waterproof layer over your main tent.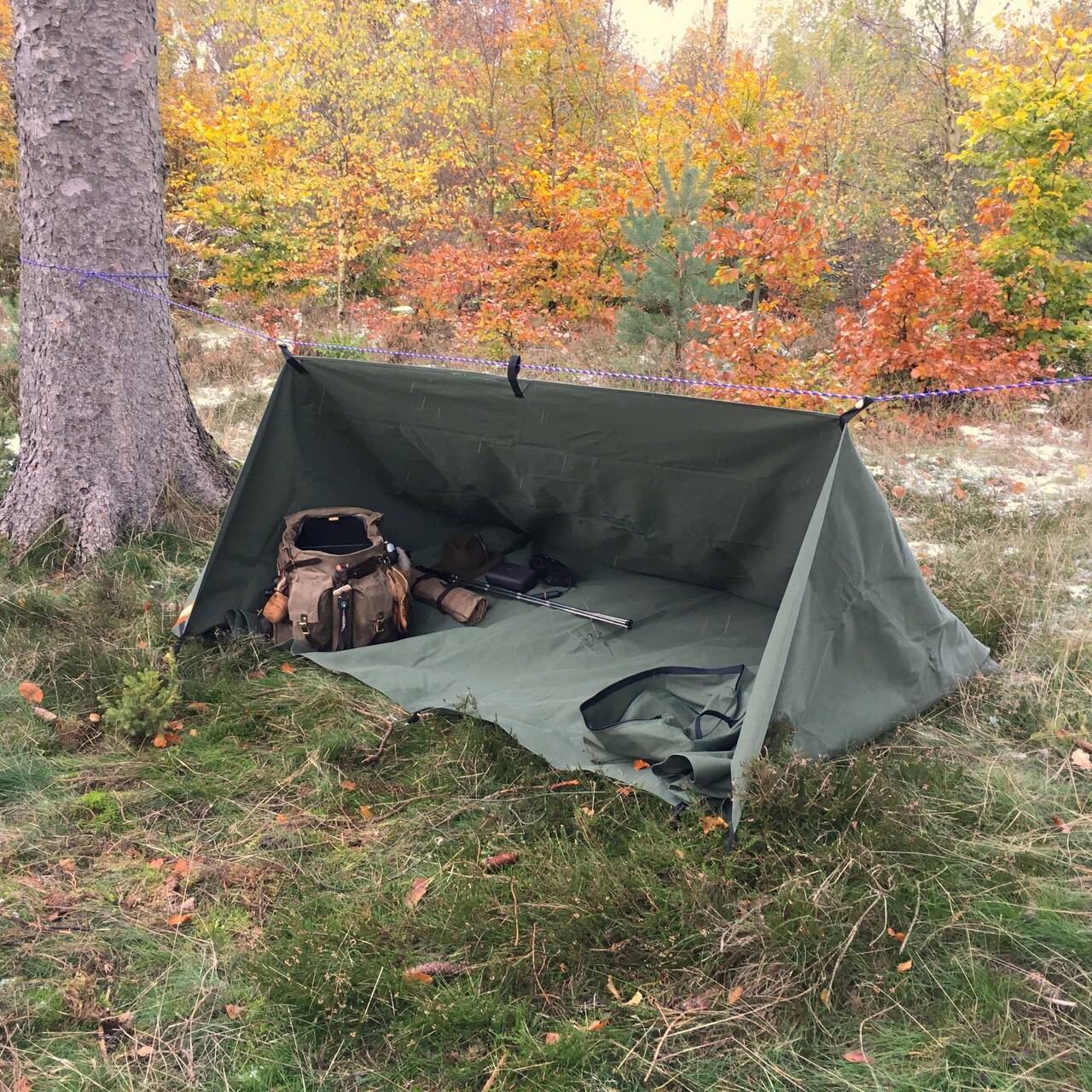 Tarps for all!
Our Fredlig tarps are seriously durable and meet exceptional quality standards. All are made from hardwearing polycotton canvas with heavily reinforced webbing tie-off points and packed in a handy canvas carry bag. Ready for a spot of tarp camping? Check out our range, and enjoy your newly discovered nights of freedom!